Positive start to season for promoted Kilmington
---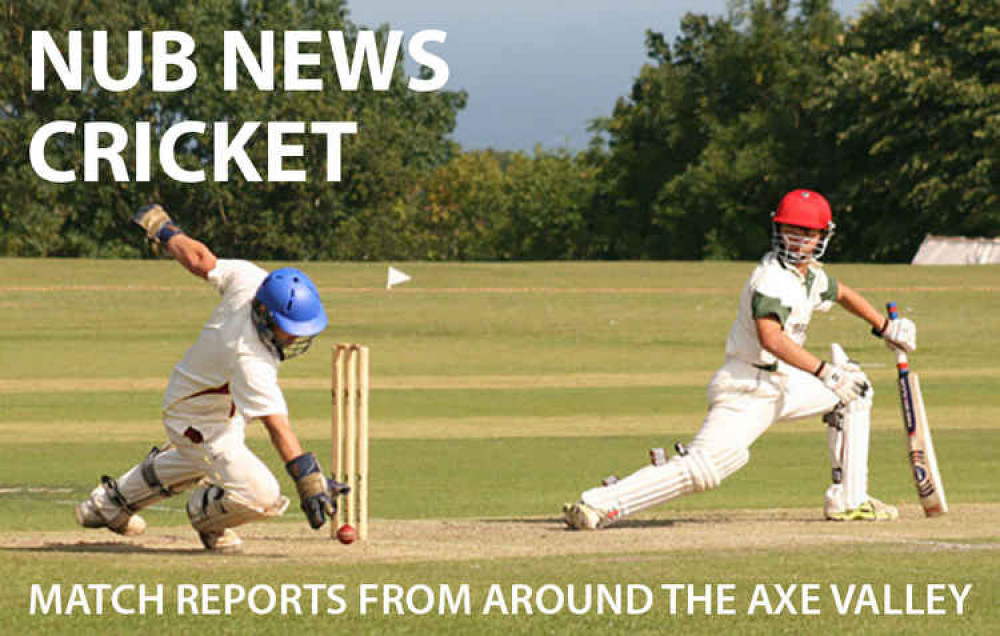 Match reports from around the Axe Valley
A DIVISION
Kilington 1st X1 v Budleigh Salterton 1at X1
KILMINGTON 1st X1's first foray into Devon Cricket League's A Division circles against Budleigh Salterton at Ottermouth included their overseas player, Oscar Osborn-Corby, who had only arrived from Australia 48 hours earlier but was ready to go, writes Martin Huscroft.
Kilmington batted first and after successive 100-run opening partnerships, it came as a rude awakening when Tom Gooding was out for 0 with only one run on the board.
Kilmington have made it to the A Division in no small part due to their top order's exciting attacking batting. When Billy Reed (23) was out at 96-4, after both Josh Cann (21) and Matt Rockett (13) had got a start, runs weren't a problem but the wickets column was.
Joel Seward (56) assessed what a good score was on the wicket and dug in, without a great deal of support until Number 9 Harry Johnstone (44 not out) joined him at 131-7. Both batted very sensibly in a 65-run partnership to take the score to 196-8. An extra bonus point was added and Kilmington finished on 205-8 off 50 overs.
An early run out by Billy Reed gave Kilmington a boost at 3-1 before Dylan Penberthy-Hutchings (49), whose excellent batting was well known to the Kilmington team from previous encounters, and Samuel Whitehead (34) added 64 for the second wicket.
First change bowler, Josh Short (2-34), won an lbw decision against Whitehead and immediate bowled Budleigh's overseas player, Chathura Peiris for a duck. Ollie Reed picked up Edward Doble for 3 but a couple of missed chances meant Budleigh reached 126-4 with plenty of overs to spare before Matt Reed senior picked up Penberthy-Hutchings, caught and bowled. From that point, man-of-the-match, Harry Johnstone (4-32), bowling in conjunction with Joel Seward, worked his way through the Budleigh lower order, leaving the last pair needing 14 off the last over.
This was entrusted to Oscar Osborn-Corby, who only conceded two runs to see Kilmington to victory by 11 runs.
Budleigh Salton 1st X1; 17 points; Kilmington 18 points.
Plympton 1st X1 v Seaton 1st X1
Seaton started their first match of the new season by winning the toss and putting Plympton in to bat.
Wickets fell regularly but the Seaton attack could not dislodge opener Harry Kandampully until the 40th over when he was the last man to fall but by which time he had scored 120 the home team's all-oit score of 220 off of 114 balls.
He was the only batsmen that really got going with the Seaton bowling honours shared by Raoul East (3-58) off 9 overs, Thomas Brown (2-11) and Tim Doulton (2-38).
Plympton 18 points; Seaton 8 points.