Gary larcombe hits 117 for Chardstock in first game of the season
---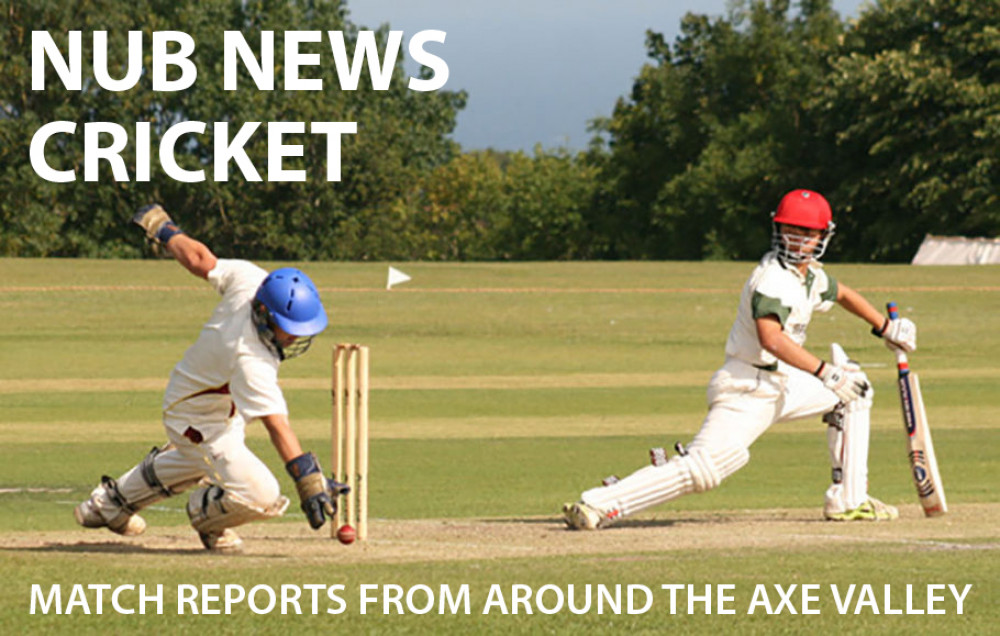 Devon Cricket League match reports
C DIVISION EAST
Uplyme and Lyme Regis made a brilliant start to their first season in the Devon Cricket League C East Division with a six-wicket victory at home to Heathcoat CC.
Having won the toss, the visitors elected to bat and set a challenging target of 221-9 off 45 overs.
The wickets were shared among Uplyme's seven-man attack with the best figures of 3-26 off nine overs coming from Andrew Harrison.
In reply, Uplyme knocked off the required runs for the loss of only four wickets in 40 overs.
Star batsmen was the club's new overseas player, Anand Abhishek who plays for Deli State in India
He demonstrated what at acquisition he will be by top scoring on 68, an innings which included four 6s and seven 4s before being caught behind.
Opener Martin Langford looked sound for his 45 and skipper Sam Farrow weighed in with a useful 30.
Uplyme and Lyme Regis 19 points; Heathcoat 7 points.
D DIVISION EAST
In their opening game Chardstock won the toss and batted first, running up a total of 311-7 off45 overs for Clyst St George to chase.
Highlight of the innings was a sparking 117 from opener Gary Larcombe with good support coming from Steve Allsopp (30), skipper Robbie Hutchings (32) and No 6 Nathaniel Giles-Jones (34).
Clyst St George made a disastrous start in the run-chase, losing their first seven wickets for just 39 runs. Tim Read, batting at No 7, and skipper Dan Takle, scoring 61 and 58 respectively, added some pride to the visitors' response but they ran out of overs on 226-8.
Alex Watson was Chardstock's most successful bowler, finishing with figures of 4-30 off nine overs.
Chardstock 19 points; Clyst St George 8 points.
Two centuries by Samuel Down (102) and Dan Coulson (138) made it a long afternoon for the Axminster bowlers but Dominic Goodhew (3-57 off 8 overs) and Alex Wraight (4-68 off 8) stuck to their task well.
In reply, Axminster posted 174-3 in their 40 overs with opener Andrew Guppy (40) and Benjamin Webb (39 not out) being the top scorers.
Exeter 3rds 16 points; Axminster Town 1stX1 8 points.
G DIVISION EAST
Kilmington 2nd X1 20 points; Topsham St James -10 points
Seaton 2ndX1, at home to Culmstock, batted first after winning the toss but were skittled out for a paltry 68 runs. The only batsman to put up any resistance was opener and skipper Toby Tucker with 35 with the following six all being out for a duck.
Culmstock knocked off the required runs without loss in 11 overs.
Seaton 2ndX1 1 point; Culmstock 20 points.
H DIVISION EAST
Axminster's six-man attack kept it tight and restricted Exwick to 151-7 off 40 overs.
The Carpetmen started soundly enough with openers Peter Kiy (15) and Stephen Downton (22) setting the pace but they fell short by just six runs despite good contributions from skipper Simon Flint (29) and Rob Murdy (27).
Axminster Town 2nd X1 6 points; Exwick 2nds 17 points.