Membury celebrates Oak Apple Day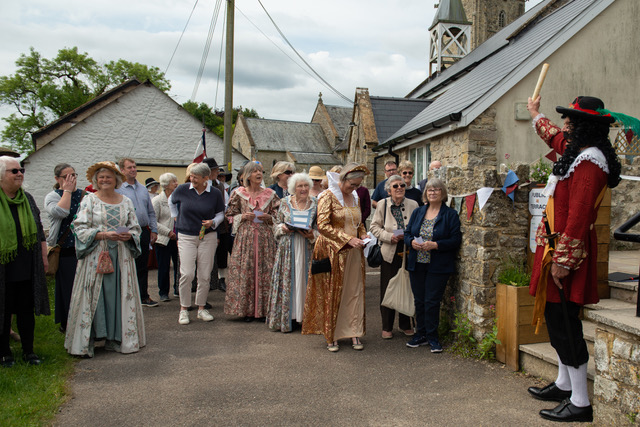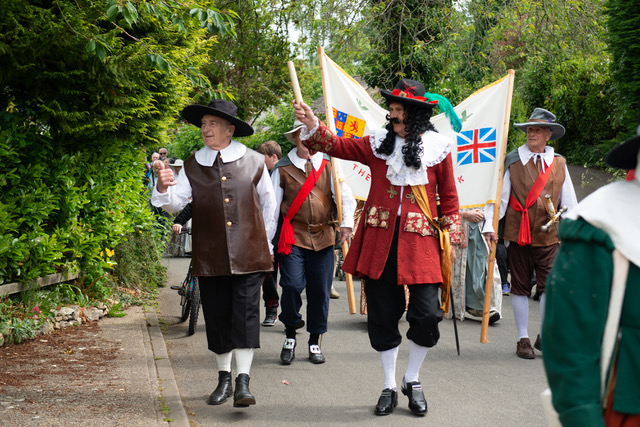 Membury village has celebrated the restoration of the monarchy on Oak Apple Day (May 29) since its inception in 1660, with an oaken bough hung from the church tower.
In more recent times there has also been a procession through the village which, with a little historical licence, includes both King Charles II and Oliver Cromwell.
The procession was led this week by a Civil War enactment group and banner carriers, followed by the king and villagers in period costume.
This year the village's Raucous Chorus sang a song especially written for the occasion by their conductor Richard Barrell, before the king declared open the new terrace next to the village hall, built and equipped with generous funding from the Lottery Community Fund.
He then read his proclamation in the church yard, and being a Sunday and jubilee year, a short celebratory service was conducted in the church.
The day concluded with a splendid lunch in the village hall.
Photo credits: Suzanne McFadzean