Legion Women's Section celebrate 95 years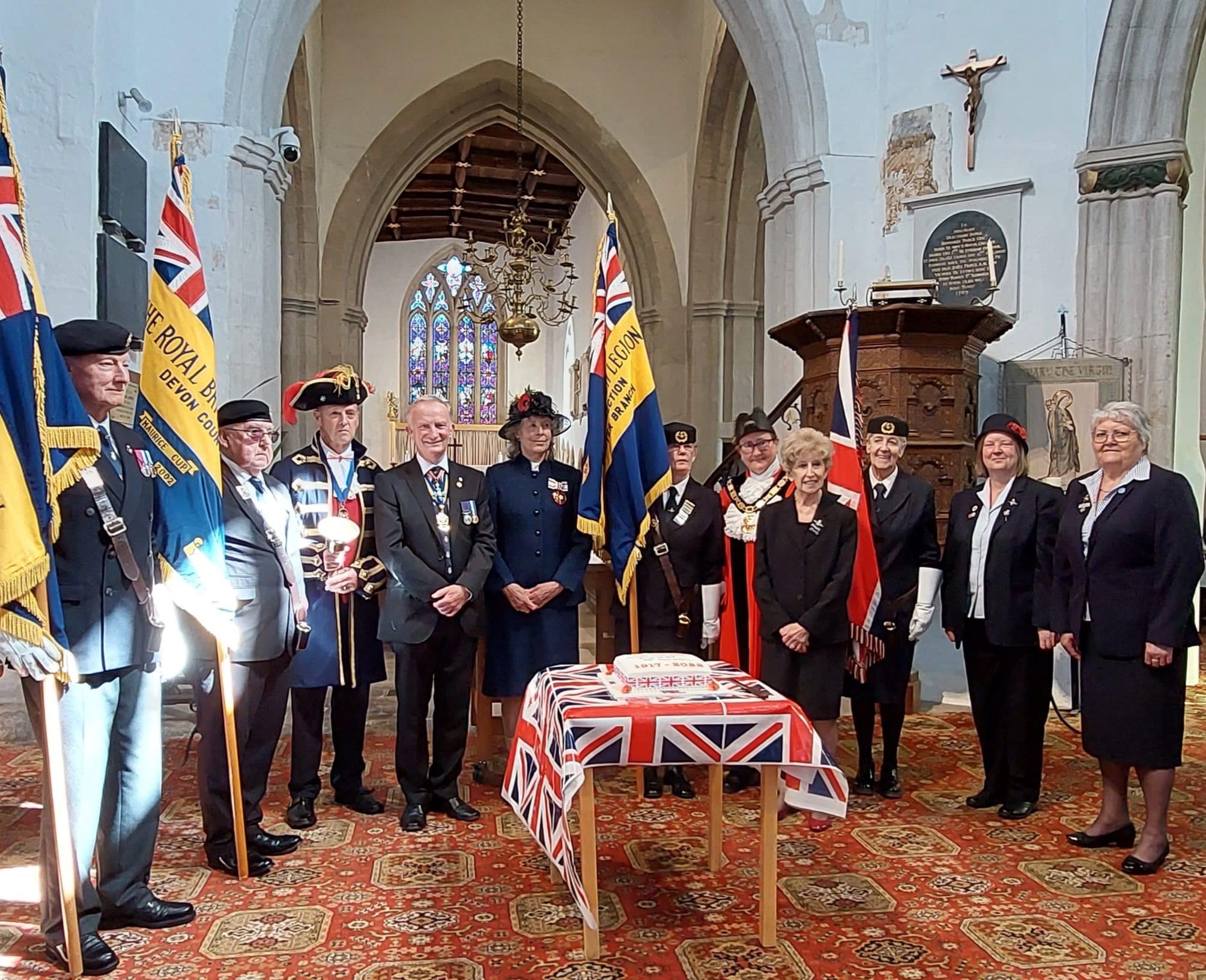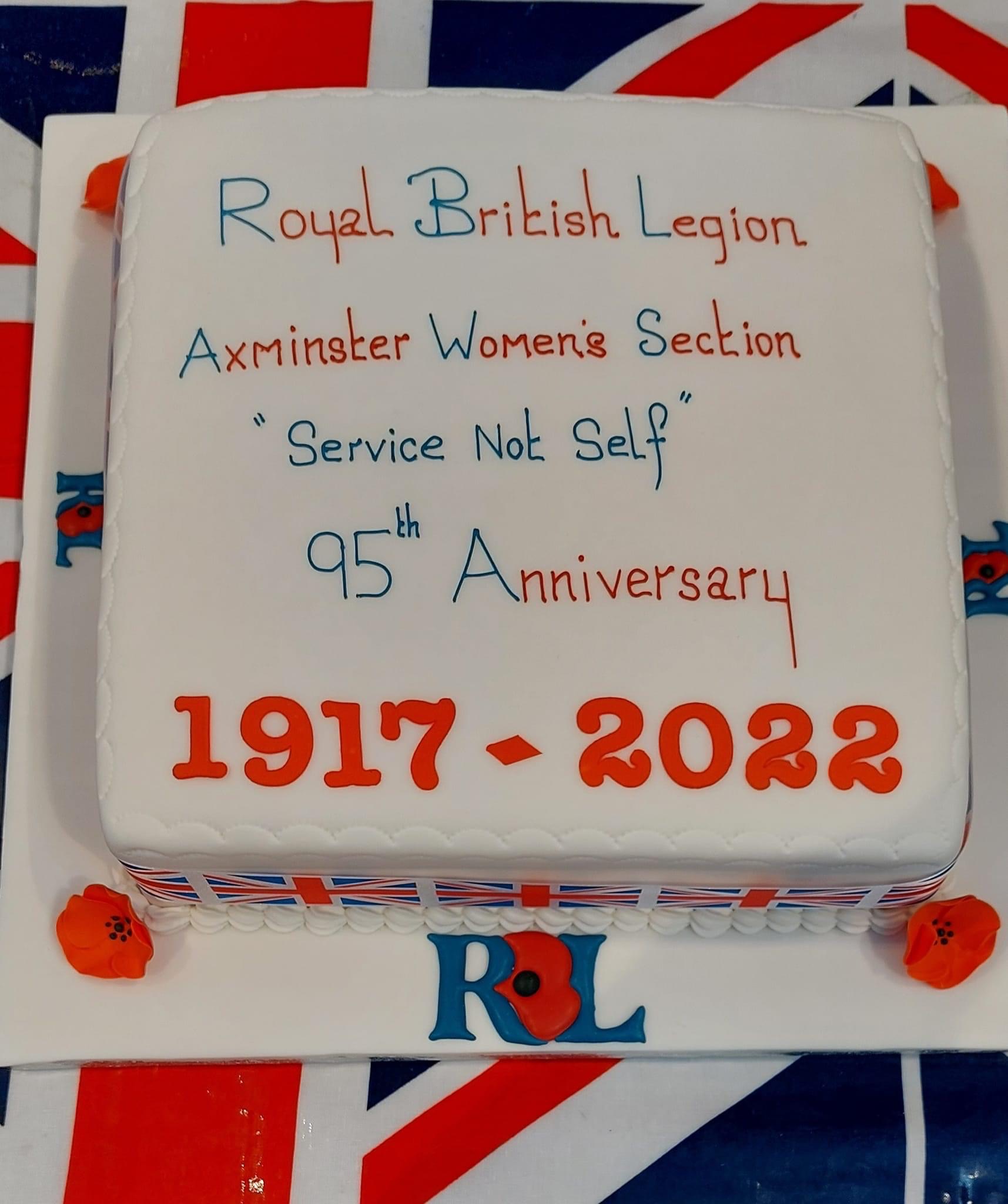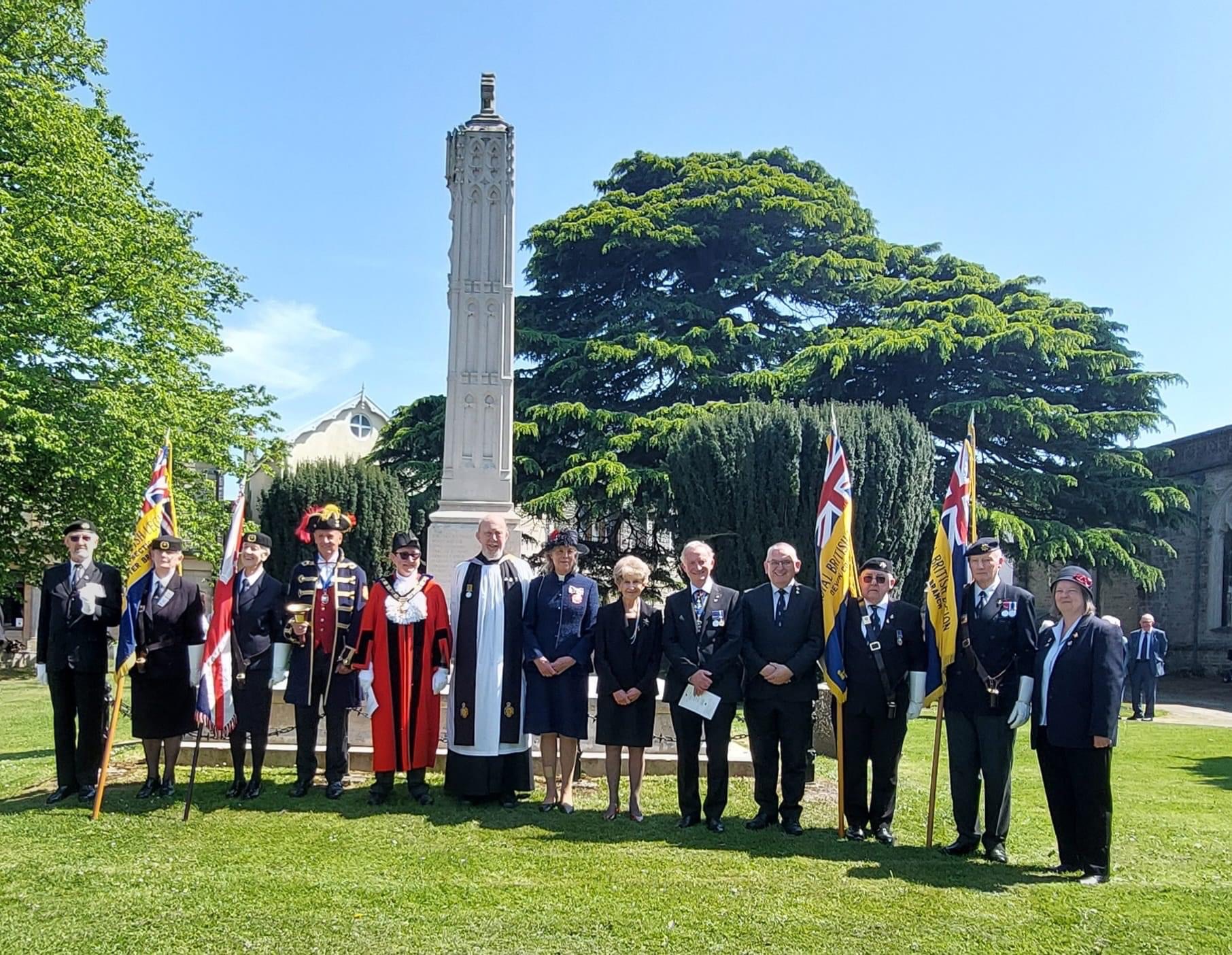 THE Women's Section of the Axminster branch of the Royal British Legion have celebrated their 95thanniversary.
A special service of thanksgiving was held at The Minster Church last week, conducted by the branch chaplain, the Reverend Geoffery Walsh and attended by Legion and civic dignitaries and those who have supported the Women's Section in the town for many years.
The special guest, the Hon Sarah Lopes, the granddaughter of Earl Hague who founded the British Legion 100 years ago, was joined by the Mayor of Axminster, Cllr Jill Farrow, in cutting a cake especially made for the celebration.
Among others representing the British Legion were Rear Admiral Chris Snow CBE, the Devon County president; Mr Kevin Jeffery; Membership Support Officer for Devon County RBL; Leslie Frankau, chair person for the Axminster Women's Section; Valerie Warner, standard bearer for the Axminster Women's Section; Lorraine Cole, Dorset County standard bearer; Peter Slimon; Axminster branch chairman and standard bearer; and parade marshal Ralph Cox.
As well as the mayor, the Axminster community were represented by Lord of the Manor Jim Rowe, town clerk Paul Hayward, town crier. Nick Goodwin and Andrew and Mary Moulding.
Invitees also included town councillors and representatives from local businesses who had given great support to the branch – Jane Rowe from Axminster Garage, John Jefferies BEM, Bryan Hall, and Anders Larsson from the now defunct Pulman's Weekly News.
The Reverend Clive Sedgewick represented St Mary's Parish Church and Jill Vanderwolfe provided refreshments.