Large crowd witness 'The Raising of The Glove' - one of Axminster's most cherished ceremonies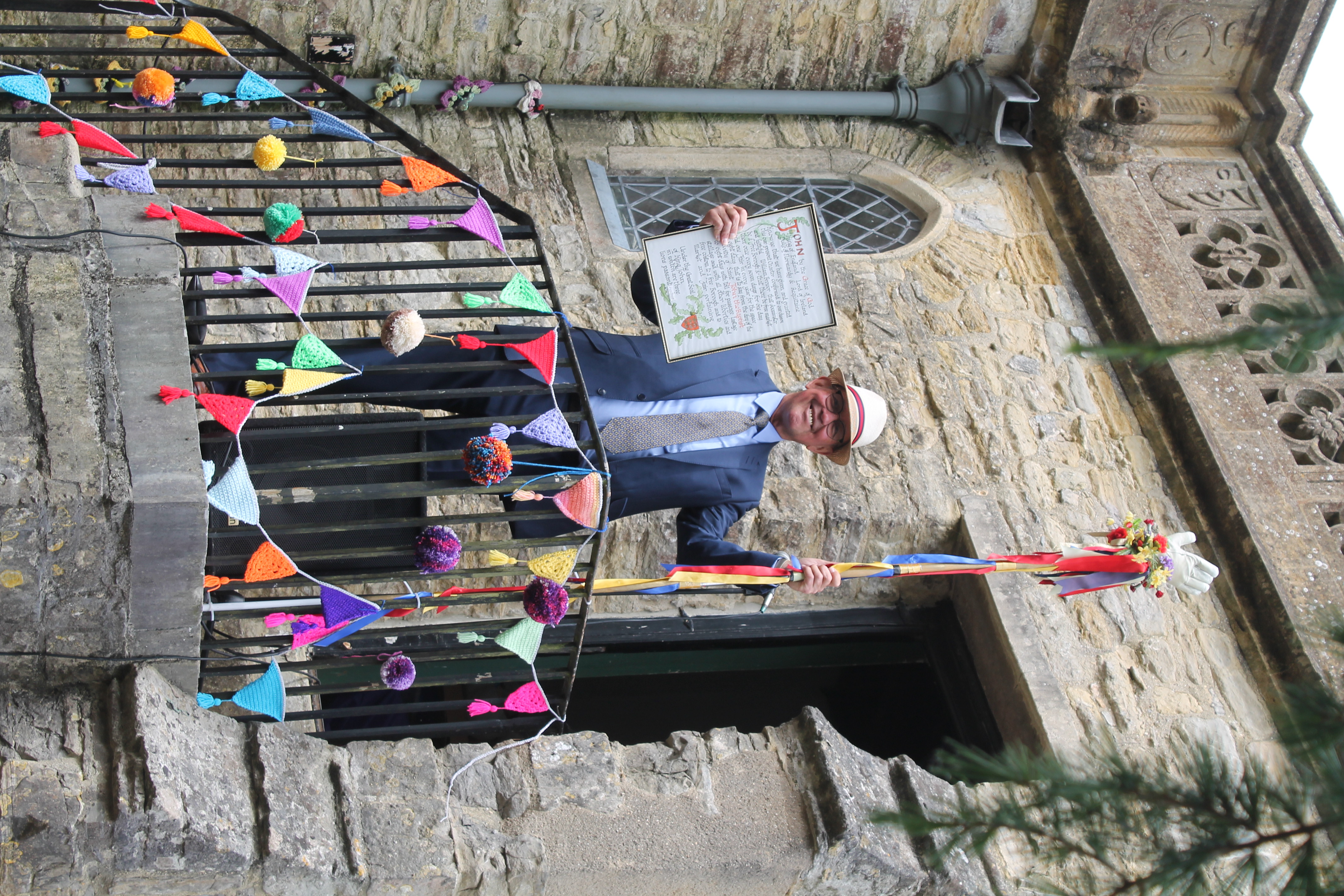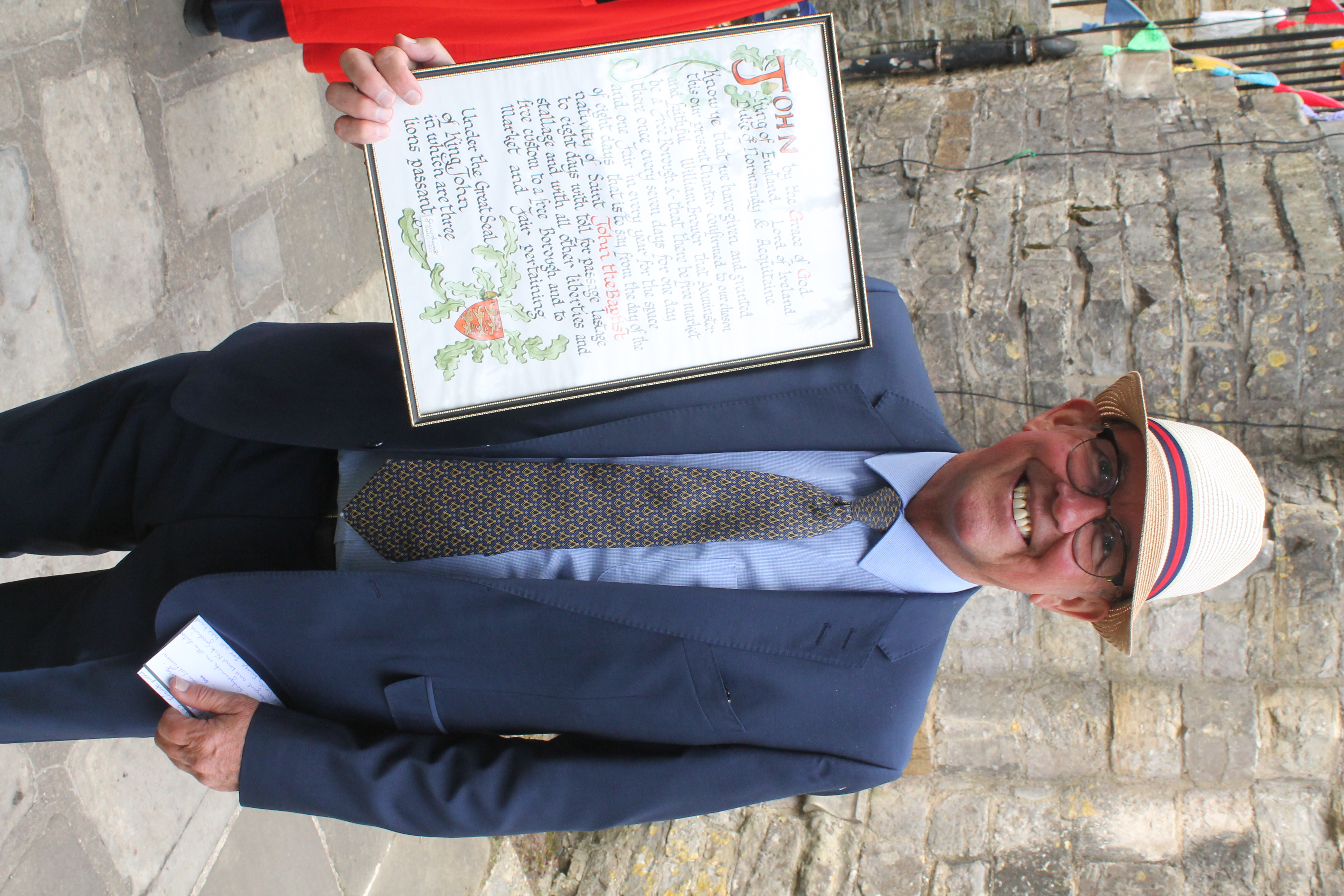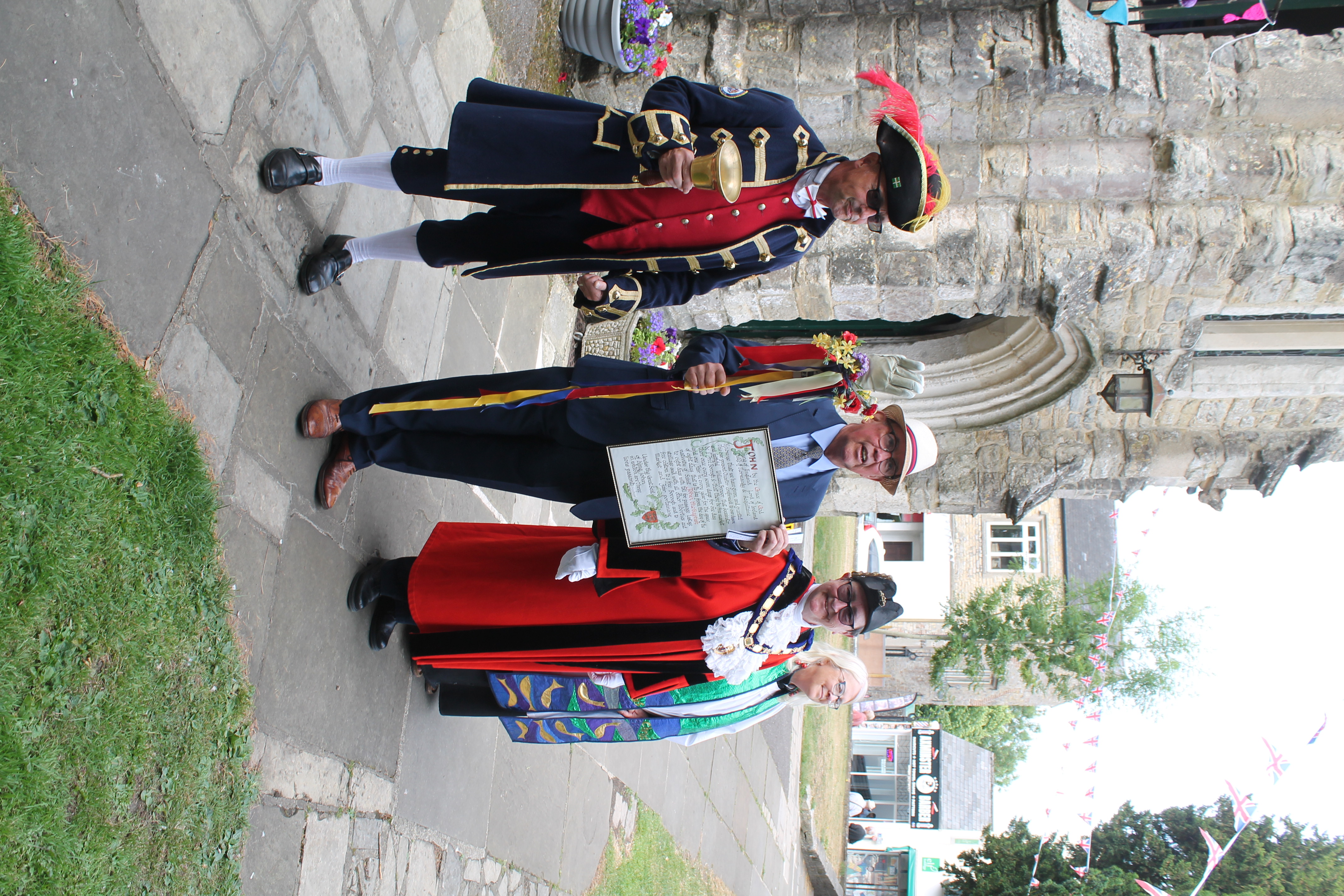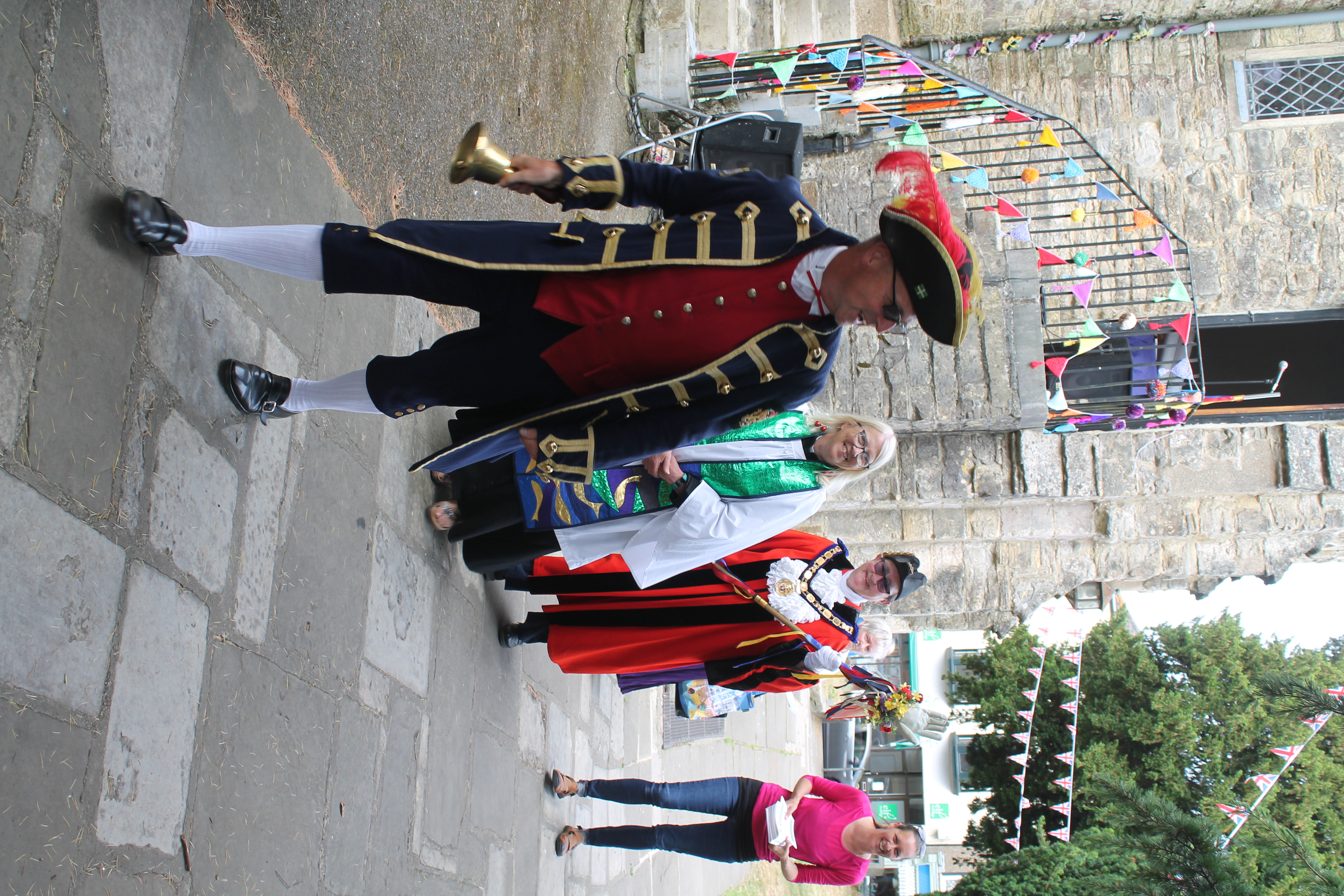 A large crowd turned out to witness the start of one of Axminster's oldest traditions - the Raising of The Glove ceremony.
The Minster Green was packed with market shoppers and visitors to see Lord of the Manor, Jim Rowe, carry out the ancient tradition to mark the start of the town's annual fayre in honour of the feast of St John the Baptist.
The Raising of The Glove ceremony is a key part of The Cherry Fayre celebrations, organised by Light Up Axminster, both of which have roots in the ancient Royal Charter between King John and William Brewer, dating back to the early 1200s, and granting Axminster the status of a Free Borough.
For the first time at today's ceremony the glove was paraded around Trinity Square for all to see, accompanied by the bells of St Mary's Parish Church, before Mr Rowe gave a short history of the annual fair and read the charter prior to raising the glove at the top of the steps outside the church.
Mr Rowe referred to his father, the late Mr Frank Rowe, who would have been celebrating his 100th birthday a few weeks ago, listing his long service to his home town, describing him as a real "Churchillian" character.
Among those in attendance were the Mayor of Axminster, Cllr Jill Farrow; town clerk Paul Hayward; town crier Nick Goodwin and assistant priest, the Reverend Shuna George.
No one could be arrested in days or yore
In its early days it was decreed that no one in the parish of Axminster could be arrested during the annual fair.
The ceremony was followed by a community picnic organised by local food charity Nourish and there was also a coffee morning in the Church Rooms and a concert by Saxminster in the Minster.
On Saturday The Virtue & Honour Freemasons will be opening the doors of Axminster Masonic Lodge for all to find out more about Freemasonry and Axminster Carnival will be staging a Vehicle Extravaganza in the show site on Sunday.
For the full Cherry Fayre programme click here for an online version.