Former Axminster resident's tragic death put down to severe and rare reaction to COVID jab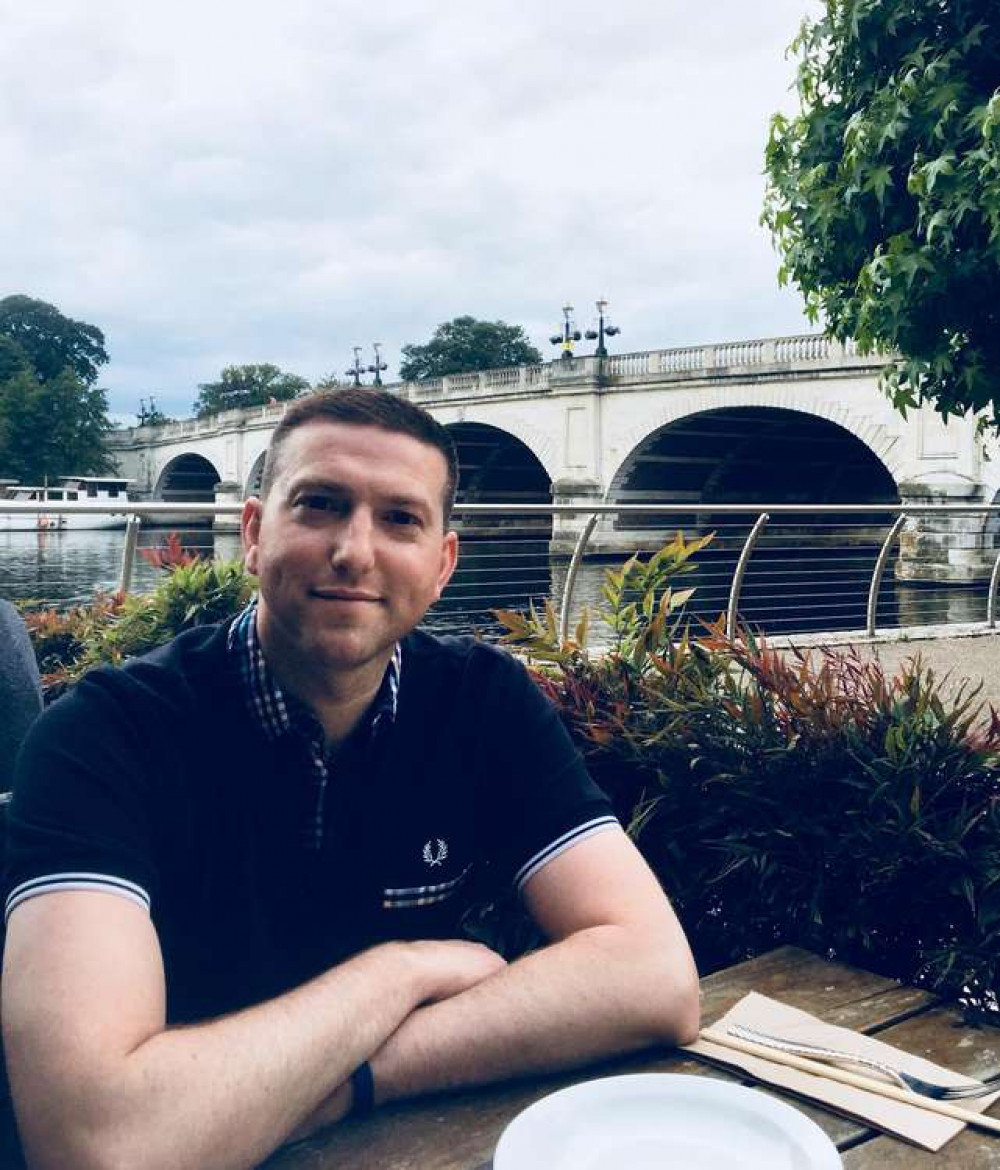 Adam was a popular and well-known character in Axminster and Lyme Regis
The sudden death earlier this year of former Axminster resident Adam Bounds has been put down to a rare and severe reaction to a COVID-19 vaccination.
Adam, aged 41, was rushed to hospital on May 31 – just 11 days after receiving the AstraZeneca vaccine – and later died having suffered a brain haemorrhage.
An inquest into his death was held at Plymouth Coroner's Court this morning (Wednesday), where Adam was described as the "life and soul of the party", as originally reported by Plymouth Live.
Although he lived in Bristol in recent years, Adam had returned home for the late May Bank Holiday weekend and attended a barbecue at a friend's house.
He later returned to the family home in Axminster saying he felt unwell and was rushed to Devon & Exeter Hospital the following day after his father became concerned about his deteriorating condition.
After an initial CT scan revealed an acute right-frontal lobe haemorrhage, he was transferred to Derriford Hospital in Plymouth for neurosurgery.
However, during the operation the surgeon found there was no improvement, despite the removal of the blood, and a decision was taken not to continue further due to the swollen and tense appearance of the brain and lack of response.
A cause of death was given as intracerebral haemorrhage (operated).
Consultant neuropathologist Dr Adity Shivane carried out a post mortem examination and found a "massive intracerebral bleed". However, he found no tumour or cancer to cause such a bleed and a toxicological examination was inconclusive.
He said there was no evidence of a trauma or injury and it was most likely a "spontaneous bleed".
There was also no evidence of a heart attack but there was haemorrhaging in the right kidney and blood clots in the mesentery, a membrane attached to the abdominal wall.
Further evidence given at the inquest noted that tests of Mr Bounds' blood found a "marked reduction of platelet count", which could result in a tendency to bleed suddenly.
Adam grew up in Axminster and was educated at The Woodroffe School in Lyme Regis. As a youngster, he played football for both Axminster Town and Uplyme FC.
He was the son of Les Bounds, a former chairman at Axminster Town and now a trustee at the Tiger Way complex.
Adam was extremely popular in social circles in both Axminster and in Lyme Regis, where he had a large circle of friends and was known for his zest for life.
He regularly returned home, especially for summer events such as Lyme Regis Lifeboat Week.
More than £1,700 has been raised for the RNLI in Adam's memory since his death in May.
Adam was survived by his father, brother Jamie and son Owen.