East Devon Round ultra-marathon raises £1,000 for local good causes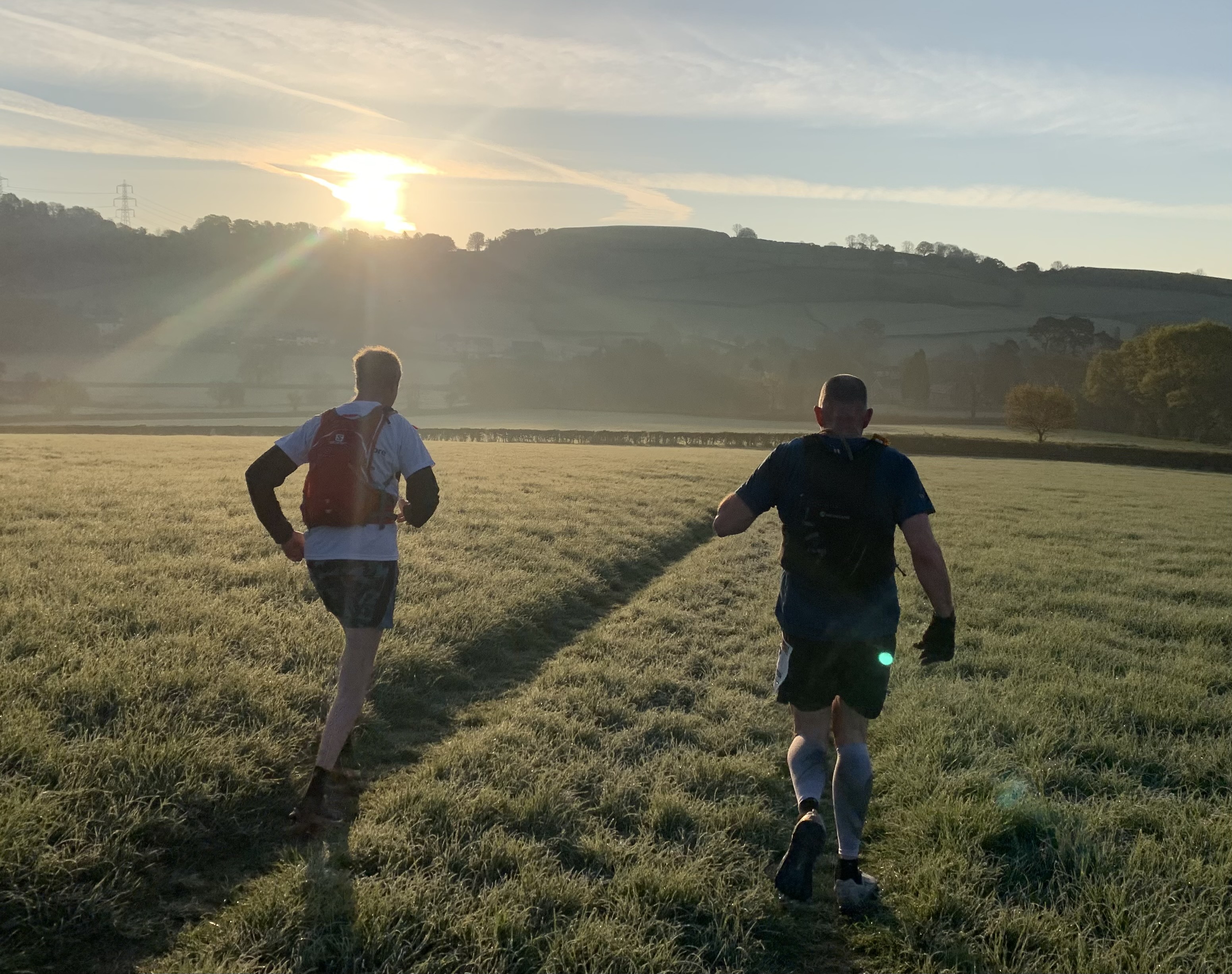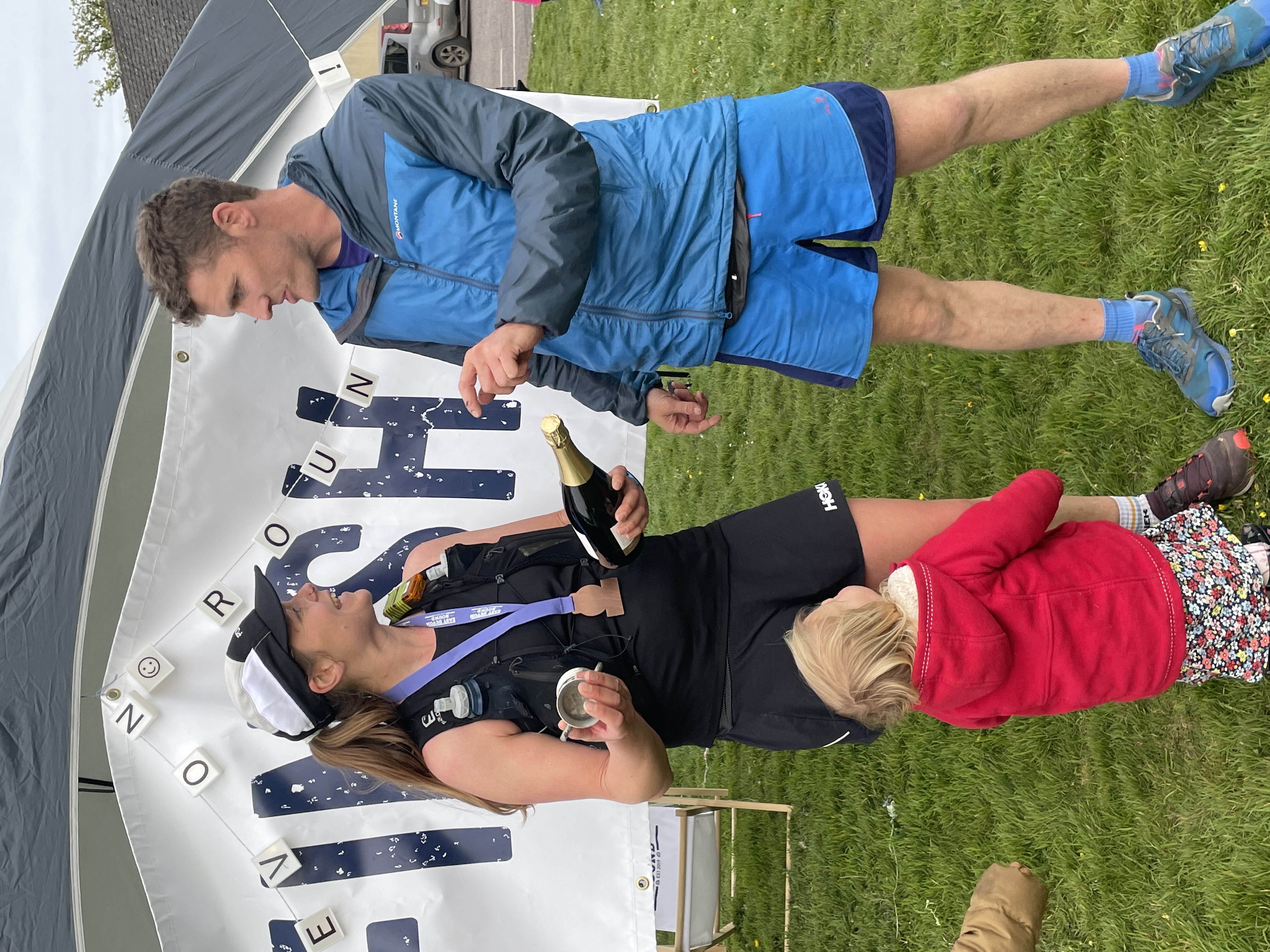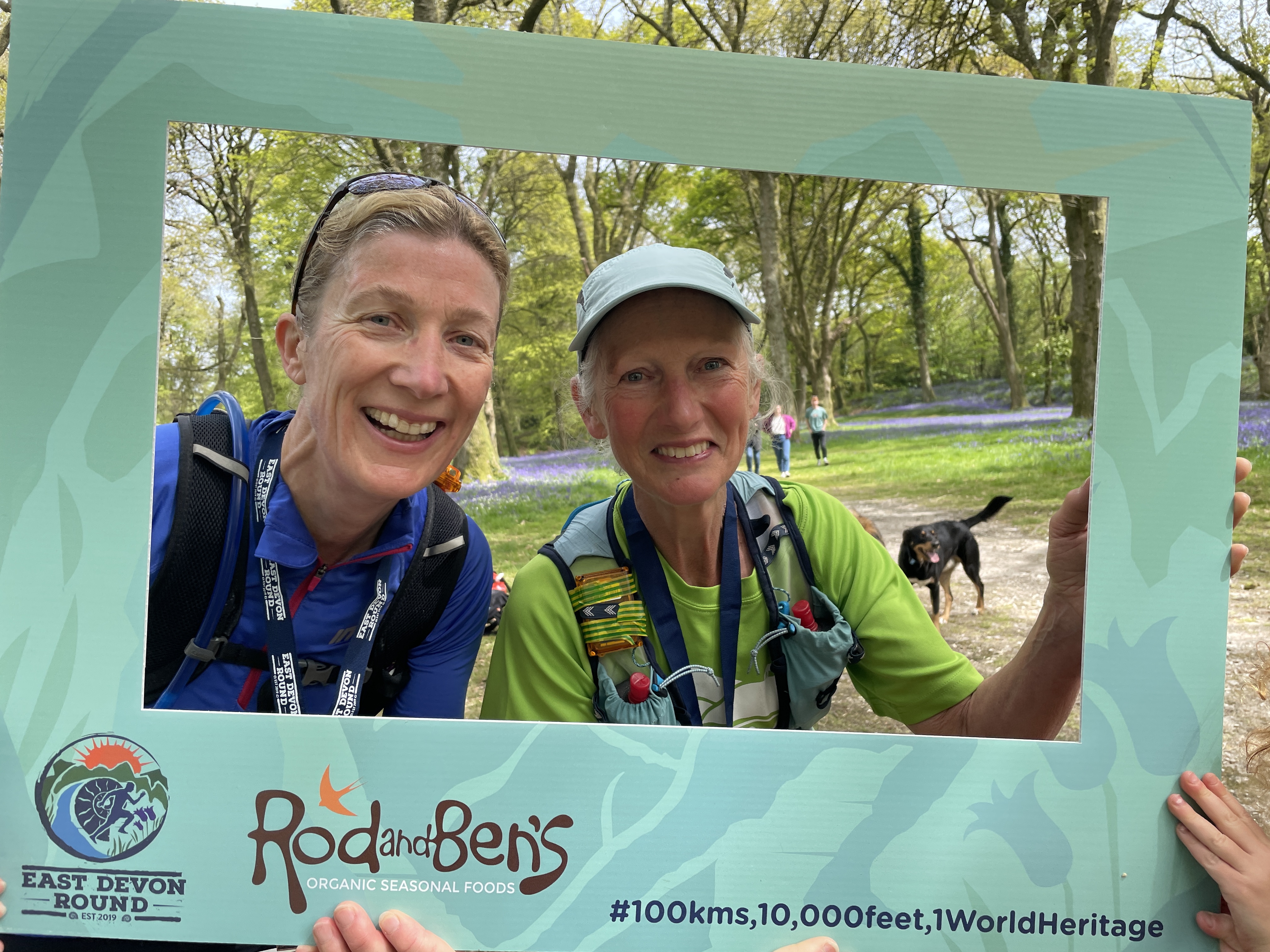 A 66-mile ultra-marathon through the East Devon countryside has raised £1,000 for local good causes.
The third East Devon Round was held on Saturday, April 30, starting at Offwell Village Hall, near Honiton, and taking runners along coast paths, trails and through private ground, racking up 3,000 metre of climbing – the equivalent of climbing Ben Nevis three times.
The ultra-marathon attracted runners from as far afield as Canada, Scotland and Northern Ireland, but also many locals from Ottery St Mary, Honiton, Axminster and Offwell.
Having set off to a glorious sunrise at 5.30am, the runners passed through nine checkpoints, including in Lyme Regis, Blackbury Camp, Sidbury, Luppitt and Combe Raleigh, before returning to Offwell Village Hall.
The fastest time this year was an astonishing 10 hours 59 minutes and the slowest was an equally incredible 20 hours five minutes, finishing at 1.35am.
There was also an East Devon Round Half course, finishing at Blackbury Camp, which incorporated 35 miles of running and 5,500 feet of climbing, and an East Devon Round Quarter which took in the northern section of the whole loop, starting and finishing in Combe Raleigh, and incorporating St Cyres Hill, Dunkeswell and Luppitt.
A spokesperson for the event said: "Whilst the event is put on for the love of the sport, and the incredible feats of comradeship, endurance and human strength witnessed each year, we are also pleased to raise some money for various causes.
"This year we raised a total of £1,000 for a combination of the Rich Wigram Farming Scholarship, Offwell Primary School, Combe Raleigh Playgroup and also a contribution to the upkeep of the coast path per runner.
"We are incredibly grateful for all the landowners for granting the necessary permissions for the run, and also our team of 75 marshals that all make the event go so well, and who also helped clear the course by 5pm on the Sunday.
"The event has been supported from the start by Ganesha Wholefoods, Rod and Ben's Organic Soups and Stews, the Ultramarathon Running Store and also this year by RunVenture on Honiton High Street. Further support was received by Dalwood Vineyard, Otter Valley Ice Cream, Heron Farm, the Axminster Waffle House and Hollismead Dairy."
East Devon Round Quarter
This was won in a time of 2 hours 11 minutes by Matthew Walton, and considering he also took a fair old fall on Rhododendron Walk damaging his face, arm and legs, this is even more respectable.
David Brown produced a sterling performance to come in second in a time of 2 hours 28 minutes and Natalie NcDougal won the ladies race in a time of 2 hours 38 minutes.
Special mention to Jean Hughes who completed this course, aged 75.
East Devon Round Half
James Kelly of Exmouth Running Club came first in 5 hours 49 minutes, followed by Lizzie Dyson of Haldon Trail Runners in 6 hours 23 miutes.
The next two male places went to Andrew Ruffer (6hrs 31 mins) and Rob Leonard (6hrs 45 mins), whilst the second female home went to local favourite Lou Bennett of Honiton RC in 7 hours 25 minutes, complete with her entourage of Steve Davey, Paula Ferris and Hadleigh Davies.
Jenny Lailey (Dorset) completed the female top three in 7 hours 59 minutes.
Previous Honiton RC marshals of the race (Steve Davey, Rachel Hennessey, Rebecca Stevens, Jennie Sleeman and Mark Dallyn) made for a strong club representation, many of whom then went out and helped route clear over the weekend too.
East Devon Round
Out of the 34 that toed the start line of the full, there were 27 finishers.
Ben Stone (Axe Valley Runners) and Steve Adams (Ottery St Mary) took off at a pace that no one else could follow, with the pair running neck and neck for 35 miles.
Ben managed to gain five minutes by Blackbury Camp, and over the second half of the race he extended his lead to 20 minutes, finishing in an incredible time of 10 hours 59 minutes.
Steve put in an incredible performance to follow Ben in 11 hours 19 minutes, both beating the previous course record of 11 hours 46 minutes set by Patrick Devine Wright (AVR) in 2021. These performances put these runners as some of the best ultra-marathon runners in the country.
Philip Kirk put in a fantastic day's run to finish third in 13 hours 2 minutes.
Offwell favourite, over from Canada to stay with his sister, Giles Malet, claimed sixth place in 13 hours 38 minutes, and Giles had been out running with Honiton RC during his weeks here and also helped mark the course.
Holly Holmes of Cornwall won the ladies race with a commanding performance of 13 hours 57 minutes and seventh overall with Jodie Lee (Brixham) the second-placed female, and Moe Mooney (Scotland) in third.
Next year's East Devon Round will be held on April 29 2023, starting at 5.30am with the course to be announced at a later date.