COVID-19: Cases numbers across Devon & Cornwall at lowest level since October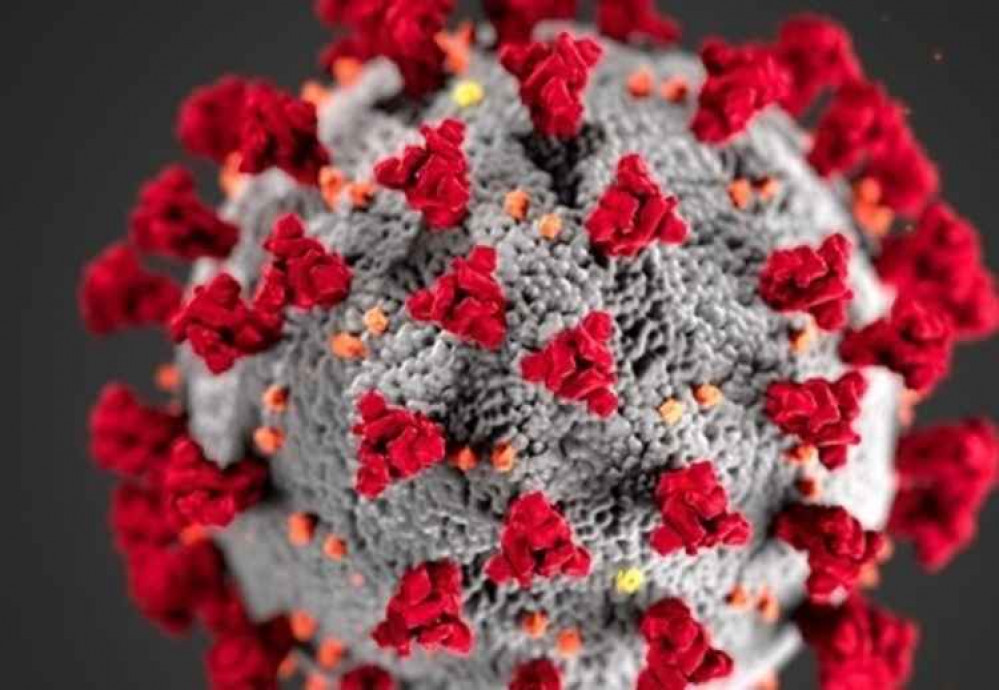 Last week saw the lowest number coronavirus cases since early October recorded in Devon and Cornwall.
A total of 835 new cases were confirmed across the two counties last week, compared to 1,169 the previous week.
This is the lowest since the week ending October 2 – with the total since the start of the pandemic now standing at 44,939.
Devon also has the lowest infection rates of any upper tier authority in England, with Plymouth second and Cornwall third. And at a lower tier level, the four lowest infection rates are all in Devon.
Of the 835 new cases confirmed since February 12, 241 were in Cornwall, with 81 in East Devon, 92 in Exeter, 57 in Mid Devon, 23 in North Devon, 127 in Plymouth, 13 in South Hams, 65 in Teignbridge, 119 in Torbay, 11 in Torridge and six in West Devon.
While the numbers in Exeter have risen slightly, this is almost entirely down to an outbreak at Exeter Prison, with roughly half the cases attributed to this one setting.
At upper tier local authority level, Devon has the lowest infection rate in England at 46.1/100,000, and is at the lowest since September 30, with Plymouth having the second lowest and Cornwall third.
In terms of infection rates per age range, case rates are highest in the 20-39 age ranges across Devon and Cornwall, with only North Devon (40-59s) and Plymouth and Cornwall (80+) having infection rates higher in different age groups.
Steve Brown, director of Public Health Devon, said the news that Devon has the lowest infection rates was good but he added: "We're seeing the larger proportion of people testing positive in that younger working age group, so I want to remind people not to be complacent. Not just when you're in work, but also travelling to and from work."
The number of patients in all of Devon's hospitals following a positive COVID-19 test has fallen to its lowest figure since October – with no patients at all in North Devon Hospital – and a decrease everywhere else in Devon and Cornwall.
As of Tuesday, February 16, there were 213 patients across the county in hospital after a positive test, down on 325 as of the previous Tuesday - a drop of a third.
Devon's hospital figures are slightly inflated as the county has been taking in patients from elsewhere in the country, including Somerset and Dorset, where hospitals are closer to capacity.
In total there were 29 patients at the Royal Devon and Exeter Hospital (down from 41 as of February 9), 34 at the Nightingale (down from 54), 23 at Torbay Hospital (down from 33), 42 in Derriford Hospital in Plymouth (down from 62), zero at North Devon District Hospital (down from two), and three in Devon Partnership NHS Trust units (unchanged).
The number of patients in mechanical ventilation beds across the two counties is down as well to 22, from 27 the previous week, with 11 in Derriford, six in Torbay and five in Exeter. In Cornwall, the number is nine, down from 14.
In the last week, there have been 24 deaths in Devon and Cornwall hospitals of patients within 28 days of a positive COVID-19 test, with 14 of these in Cornwall, four in Plymouth, four in Torbay, and two in Exeter.
More than a third of the adult population across Devon and Cornwall have now had their first COVID-19 vaccine, latest NHS England figures show.
The statistics, which provide the position as of February 14, show that there have been 355,271 vaccines delivered in Devon, with 342,397 of them being the first dose.
The figures for Devon, which will have risen in the most recent days, are by far the highest number of vaccinations for any of the regions within the South West, and they show that 34.2 per cent of the population had received their first jab.
Local COVID-19 cases numbers as of February 16:
Axminster - 8 (no change from previous week)
Kilmington, Colyton & Uplyme - 3 (decrease of 5)
Seaton - 4 (increase of 2)
Sidbury, Offwell & Beer - fewer than three cases (in small areas with fewer than three cases, full data is not provided as to protect the identity of individuals)
Sidmouth Sidford - 4 (increase of 2)
Sidmouth Town - fewer than three cases
Ottery St Mary & West Hill - 4 (decrease of 4)
Honiton South & West - fewer than three cases
Honiton North & East - 3 (decrease of 2)
Dunkeswell, Upottery & Stockland - 5 (increase of 1)
Tatworth & Combe St Nicholas - fewer than three cases
Chard North & East - 5 (increase of 2)
Chard West - 5 (no change)
Lyme Regis, Charmouth & Marshwood Vale - fewer than three cases