Axminster's Hospiscare charity shop wins remembrance window competition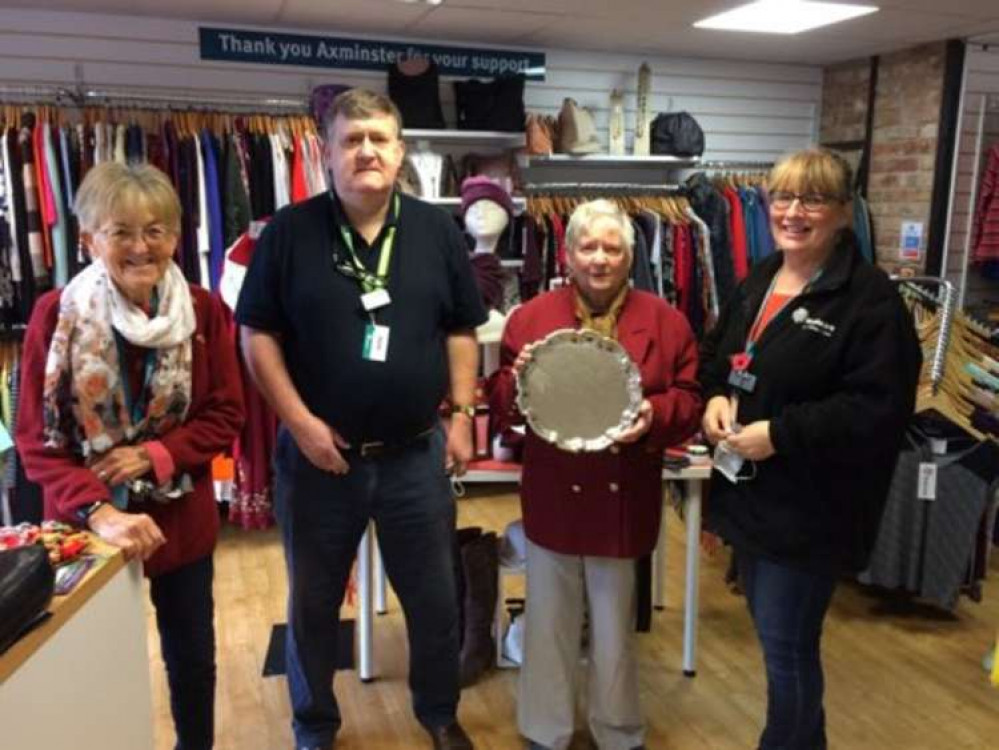 Jenny Hine, Steve White and Liz Crosfield accept the award from Yvonne Taylor on behalf of the Hospiscare shop team
Axminster's remembrance theme shop window competition has been judged, with the Hospiscare charity shop on South Street named the winner.
The windows were judged by the Deputy Mayor of Axminster, Cllr Andrea Sedgewick, and Yvonne Taylor, a supporter of the Royal British Legion.
Cllr Sedgewick commented: "Yvonne and I had a very difficult decision choosing a winner from the 13 beautiful and moving window displays around the town and our thanks go to all whose time and care went into creating them to mark this annual act of remembrance."
Yvonne presented an award to the team as the Hospiscare shop (pictured above), with the display having been created by manager Anna Proszowska.
In second place was The Cornerhouse Bakery and in third place for Glynnis George Interiors.