Axminster Freemasons say they have nothing to hide as they prepare for open day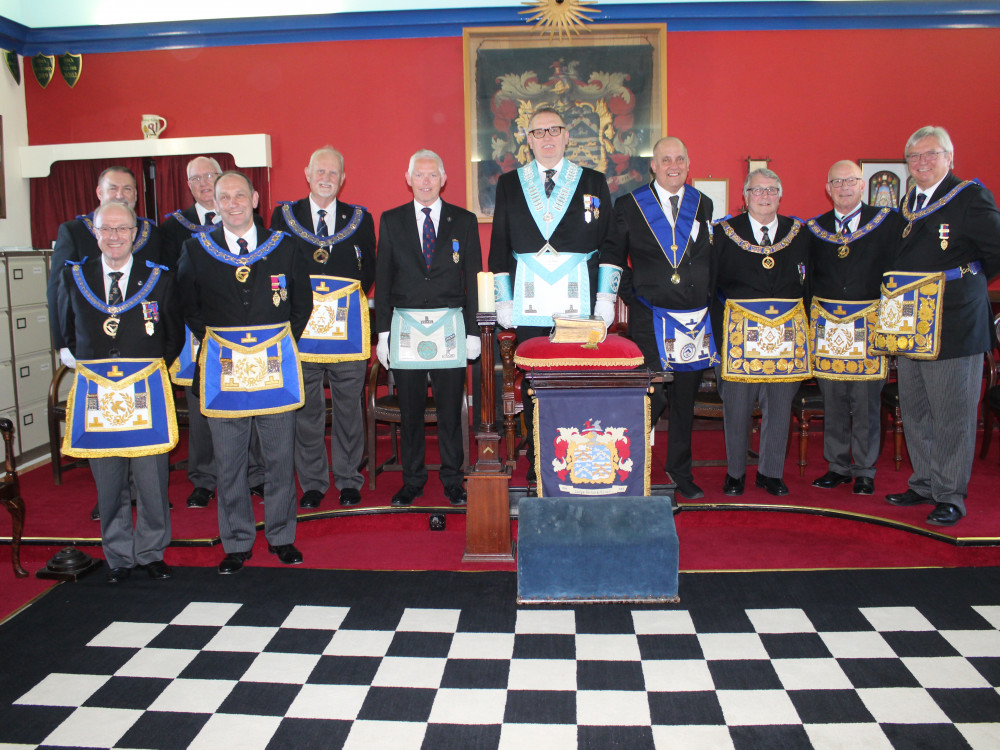 Members of Axminster, Beaminster and Ilminster Freemasons gather at the Virtue & Honor Lodge in Axminster for their annual 'Minster Meeting' earlier this month
The Masonic Lodge in Axminster is opening to the public on Saturday, June 25 to dispel the myth that Freemasonry is a secret society.
Lodge Virtue & Honor is a Masonic Lodge which meets at the Masonic Hall in South Street, Axminster. The Freemasons will be opening their doors to all on Saturday, June 25 from 10am to 4pm, as part of the Cherry Fayre programme.
Members are inviting all those who have an interest in seeing what goes on in the lodge, to come and have a look – and if interested they may even wish to join.
Contrary to popular belief, the members say they have nothing to hide and now is the time to prove it. All residents and visitors will be welcome to visit.
Freemasonry is dedicated to making people better, to create good citizens, by practicing strong moral and social standards.
In friendship, charity and integrity, members encourage one another to serve the community and demonstrate that they are society of upright individuals from all walks of life.
Help for those in need
Members are also urged to regard the interests of the family as paramount, but Freemasonry also teaches and practices concern for people less fortunate and in time of need.
Freemasonry prides itself on charitable donations, not only nationally through the Masonic Charitable Foundation, but also locally in Axminster.
The Masonic Lodge has one of the best halls in Axminster, which is constantly being upgraded. The hall can be hired for a multiple of uses, such as birthdays, fitness groups, educational classes, etc.
If you are interested in booking the hall, call Jim Rowe on 07831 727 886.
If you would like to know more about becoming a freemason, contact membership secretary Frank Thompson on [email protected]
Alternatively, pop into the open day on Saturday, June 25, between 10am and 4pm, where free tea and coffee will be available.