Georgian Day
---
Axminster Heritage Centre and Minster Green
UNTIL Thursday 29th September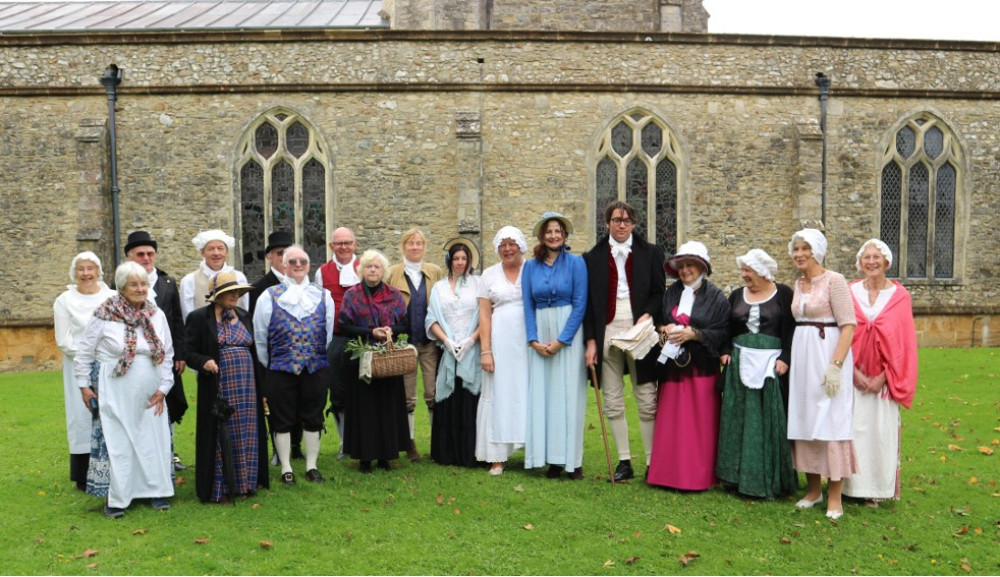 GEORGIAN COFFEE HOUSE DAY
29TH SEPTEMBER 2022 - 9AM TO 4PM
Come and experience a day of Georgian activities and see volunteers dressed in costume wandering around the town. Come and meet Lord Byron, Jane and Cassandra Austen, Samuel Taylor Coleridge and Percy Bysse Shelley as they wander amongst the wool merchants, farmers, seamstresses, lawyers and apothecaries etc in the town.
Coffee Houses will be on the Minster Green and in the Bradshaw Meeting Room in Axminster Heritage Centre, serving teas, coffees, savouries and home made cakes.
POETRY READINGS :
In the Courtyard Garden at 11.30am and 2.30pm
CRAFT DEMONSTRATIONS :
In the Bradshaw Meeting Room and in the museum will include Lace making, knitting, weaving and spinning ( Possibly paper cutting and woodcrafts)
Come and visit Mr Grundry suitably attired in his top hat and finery he will be running the Axminster branch of the bank 'Grundry and son of Bridport'
You will also find a Georgian Lady with a fabric stall on the Minster Green
Entry to the Axminster Heritage Centre (normally £4) will be free 10-4
At 7 in the Evening local historian David Knapman will be giving a talk on Georgian Axminster - see separate event post for more details on the talk
Add your Axminster event for FREE here!
Nub It