The Muffin Men still setting the pace
---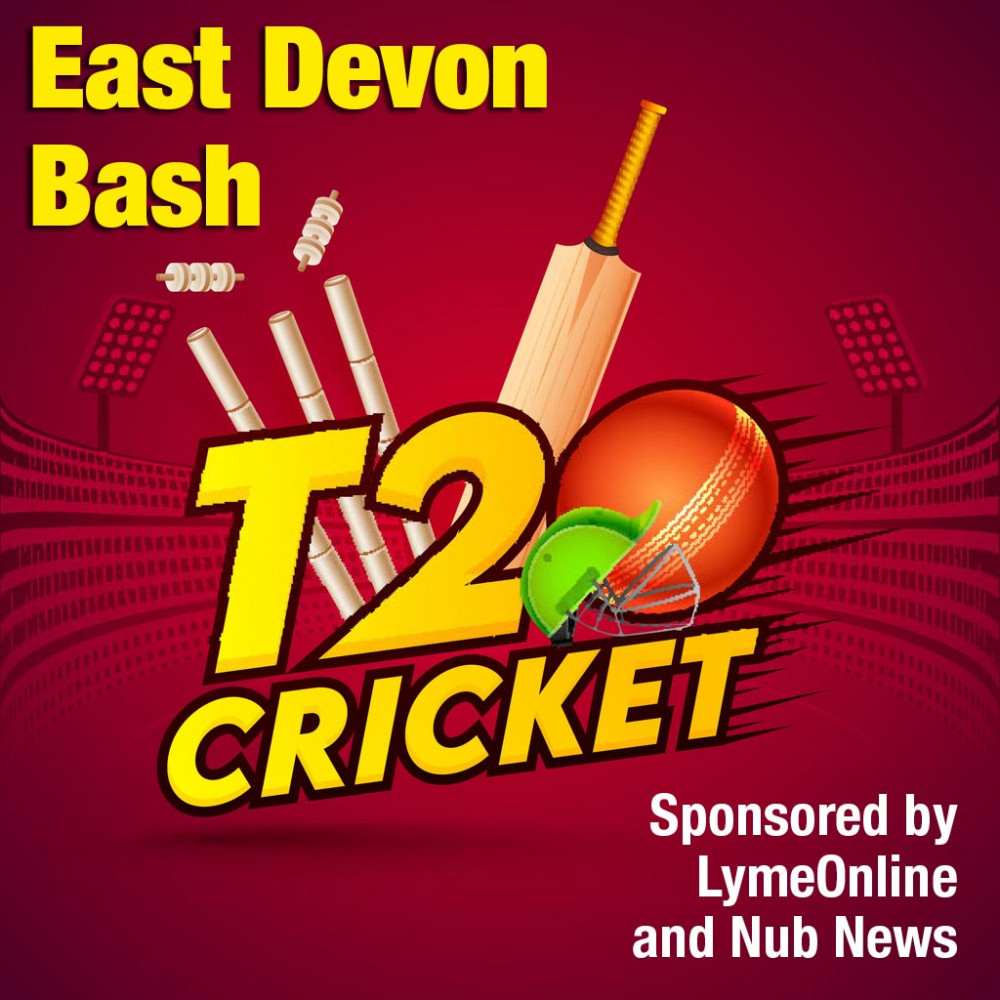 Last year's finalists, Uplyme Muffin Men and Seaton Pirates meet in an all-to-play for in the East Devon Bash T-20 tournament.
MATCHWEEK 3
Uplyme and Lyme Regis cemented their position at the top of the East Devon Bash T-20 tournament with a 72-run victory over the Upottery Swingers.
The Muffin Men won the toss and elected to bat, leaving the Swingers to chase 190 after dismissing five of the visiting batters.
Opener Tyler Wellman (66) and No 4 Sam Farrow (58) did most of the damage with skipper Steve Batey weighing in with a useful 20.
Ryan Pulman was the most successful Upottery bowlers, finishing with figures of 2 for 37 off his four overs.
In reply, the Swingers got off to a reasonable start and at 55 for 2 were in contention but only Alan Pulman (17) showed any resistance and they were 118 for 8 when stumps were drawn after facing their 20 overs.
Star bowler for the Muffin Man was Sam Farrow with figures of 3 for 3 off two overs with good support from Martin Langford (2 for 30) and Jack Lamb-Wilson (2 for 16).
It was a close-run thing at Ottery St Mary where the Rising Super Beavers won by just 14 runs at home to Honiton Hawks.
The Beavers won the toss and decided to bat, setting a target of 186 from the 20 overs at the cost of three wickets. Opener Matthew Brewster (78 off 58 balls), Sam O'Nyons (43) and Tom Jeacock (22) led the way with the bat.
The Hawks looked in with a chance with opener Dave Haysom leading the way, smashing 72 runs from 39 balls with good support from Ben Kennell (30) and Robert Ingram (18) but in the end they ran out of overs.
Seaton Pirates, last year's East Devon Bash winners, are unlikely to willingly part company with the champion's trophy and were helped on their way with 34-run victory at home to Sidbury Moles.
Having won the toss, the Pirates decided to bat and set a challenging target of 196 for the Moles to chase, losing six wickets along the way.Two half centuries from Adam Bilson (56) and Bobby Dormer (52) were the batters who did most damage with a useful 37 contribution from skipper Damien Baxter.
Bowling honours for the Moles were shared by Alex Paget (2 for 14) and Toby Whitfield (2 for 35).
Opener Ryan Trawford gave the Moles a good start with a knock of 37 before being run out and a late rally by Ed Chester (42) and Oliver Paget (39) added some respectability but in the end they were 162 for 7when stumps were drawn with seven batters back in the pavilion.
Matchweek 4 fixtures (Thursday, June 30): Uplyme Muffin Men v Seaton Pirates; Sidbury Moles v Honiton Hawks; Ottery Rising Super Beavers v Pottery Swingers.
The East Devon Bash is sponsored jointly by LymeOnline and Nub News.