Kilmington escape relegation, quite a feat at this rarified level
---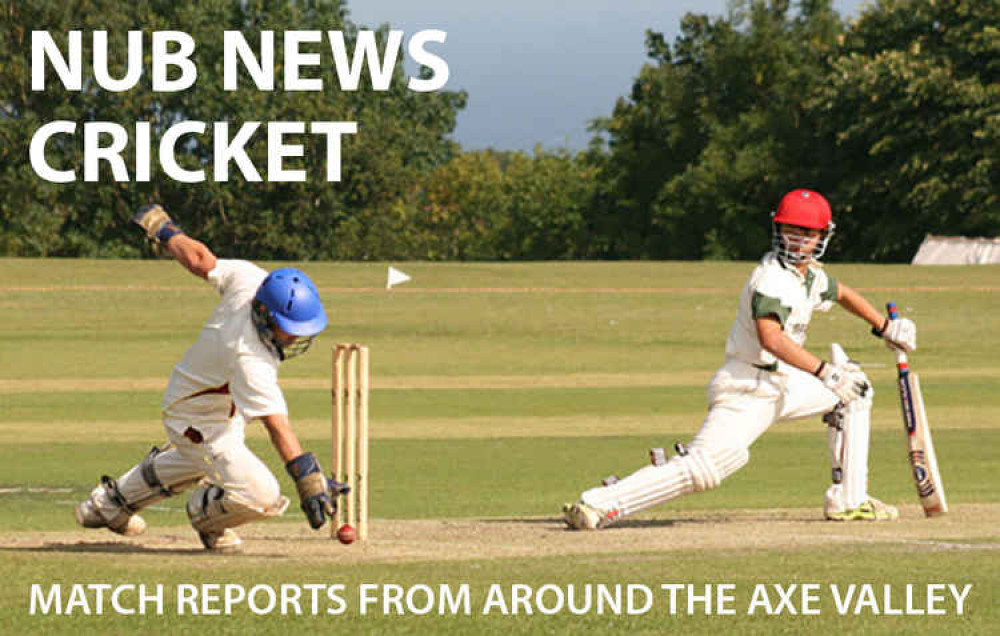 Kilmington escape relegation
Saturday, August 27th
A DIVISION
After last week's two- wicket win over Torquay, Kilmington supporter's fingernails were already down to the quick before they faced Barton in a relegation head to head battle., writes Martin Huscroft.
The loser would almost certainly fill the second relegation place in the A Division. Kilmington put Barton in and contributions down the order from skipper Adam Parker (55), Shaun Needham (46), Justin Saker (45) and keeper Steve Lewis (40) took them to 254-9.
Not for the first time this season, middle over bowlers Joel Seward (3-45) and Josh Short (2-41) were the pick of the attack. Rob Crabb (1-54) got significant turn from the wicket.
With that score, the game was in the balance. None of the Kilmington supporters could have predicted the 'lucky dip' batting order and at 31-2, they were struggling. Oscar Oborn-Corby (53) and Harry Johnston (67) put the reply back on course but at 177-7, Barton held all the aces, even if Kilmington's numbers 8 and 9, Short (27*) and Matt Rockett (30,) could easily have been batting in the top three.
They took the score to 245-7, looking comfortable with overs to spare, but the loss of Rockett and Ollie Reed left the last pair, Short and Crabb, needing six to tie. They did better than that and won the game on 258-9 with four overs to spare, leaving supporters with no fingernails at all.
This ensured Kilmington's A Division status with a game to spare. A great achievement at this rarified level. The last two Saturdays have seen truely magnificent games of cricket at the ground which will host the likes of Exeter and Torquay again next season, as well as Plymouth, down from the Premier Division. A great effort by all the players this season.
Barton 1st XI 254-9 (50 overs) Adam Parker 55, Shaun Needham 46, Justin Saker 45, Steve Lewis 40, Joel Seward 3-45, Josh Short 2-41 Kilmington 1st XI 258-9 (46 overs) Harry Johnston 67, Oscar Oborn-Corby 53, Matt Rockett 30, Josh Short 27*, Chris Needham 3-48
Not so good for Kilmington's 2nd XI who lost their top two battle against Culmstock 1st XI.
Culmstock made 283-6 thanks to Ross Strickland (96) and Ben Eve (57). Five Kilmington bowlers took a wicket but it soon became obvious this was a huge score on the treelined ground as the wicket got progressively more difficult.
Only when Alex Rockett (63) and Matt Reed snr (23) took the score to 101-1 did Kilmington look in the game. Once they were out, Kilmington subsided, although in bad light, surrounded by trees, with dull, small sightscreens, seeing the ball became problematic.
Make no mistake though, Culmstock thoroughly deserved to win with Sam Cobb (4-28) leading the attack as Kilmington ended on 153. A win next week is now essential for Kilmington.
Culmstock 1st XI 283-6 (40 overs) Ross Strickland 96, Ben Eve 57 Kilmington 2nd XI 153 (38.4 overs) Alex Rockett 63, Sam Cobb 4-28 Regards Martin.