Returning to my journalistic roots in East Devon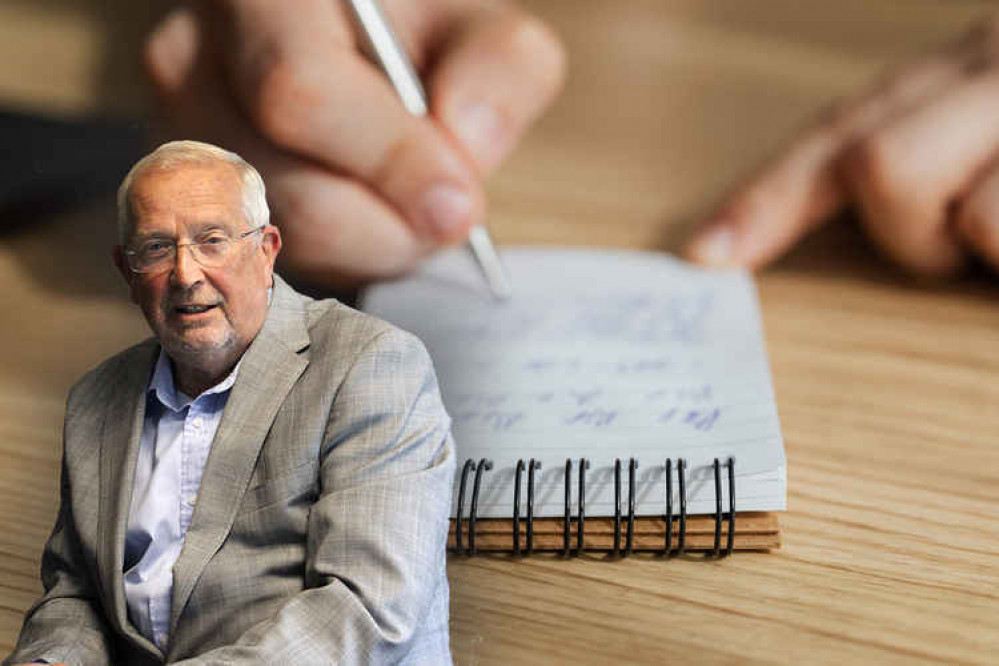 Nub News editor Philip Evans continues his series looking back over his 55-year career in journalism, many years of which have been spent covering East Devon.
Whilst I was working in South Africa I heard a rumour from a colleague back home that Pulman's Weekly News, one of the first newspapers I had worked for, was up for sale.
Pulman's was launched in 1857 by George Pulman, organist at Axminster Parish Church, and author of the famous Pulman's Book of the Axe.
I worked for Pulman's when it was owned by the Western Gazette in Yeovil in the early 1970s, following in the footsteps incomparable Wally Fellender as the Axminster and Lyme Regis district reporter. Wally was one of my journalistic heroes and I wrote about him in an earlier article.
In those days Pulman's was the bible in East Devon. Readers actually queued outside the newsagents waiting for it to arrive late on a Monday afternoon, mainly for the Perry Street football reports written by the Western Gazette sports editor John Lukins under the pseudonym of 'Clubman'.
I loved working for Pulman's Weekly News but following in Wally's footsteps was not easy. He was totally dedicated to his job, a workaholic who covered most of East Devon during the war years, and I soon got used to be on call 24/7.
One big bonus working as a district reporter for Pulman's was that you got a company car.
Most journalists at one time or other in their career dream of owning their own newspaper, especially if it was one you worked on as young reporter. I certainly did but I never thought it would come true.
With my young family growing up without me in Lyme Regis, I had long been contemplating returning to my roots and on my visits home I always got hold of a copy of Pulman's and could see it was struggling. It was nowhere near the paper it used to be.
So rather cheekily, I wrote to the owners, the Bristol Evening Post Group, and said if ever they thought of selling it I would be interested. I received a polite reply saying they were not planning to sell the title but if they did so in the future they would contact me.
I returned to London after a Christmas break and one more trip to South Africa and had a feeling I might get a more positive reply in the not too distant future.
And low and behold it wasn't too long before I received a letter informing me they were indeed planning to close Pulman's Weekly News.
The paper was clearly struggling with very little advertising so I offered to take it off their hands for £25,000. All I wanted the title rights and ownership of all the old copies going back to 1857, which were on loan to the Somerset Archives.
I offered to put down a deposit but said I could not take ownership as I has to work out my notice with Independent News & Media. They said a deposit was not necessary but I should have insisted.
Not long after I received a call from UK Press Gazette, the newspaper industry's own house paper, asking if it was true that I was buying the first newspaper I worked on. As that wasn't strictly true (it was not the first paper I worked on) I denied that this was the case because I had other contractual arrangements I had to fulfil.
Press Gazette then contacted Sir Ray Tindle, one of the greats of regional press, whose company, Tindle Newspapers, had a track record of rescuing failing newspapers. He doubled the amount I had offered the owners who were good enough to offer Pulman's to me but at twice the cost we had provisionally agreed.
As I had no information about how the paper was performing financially, although it was quite obvious it was losing money, I pulled out of the deal.
So my dream of owning Pulman's Weekly News was scuppered at the last moment... But it ended well.
I managed to do a deal with Sir Ray Tindle to run Pulman's, which I did for six years, increasing its circulation six-fold and building a much healthier advertising base. And Sir Ray told me he ended up paying nowhere near the amount originally agreed!
Ultimately, Pulman's went the way of so many other local newspapers and ceased publication, and many years later I ended up working for Sir Ray by launching a number of weekly newspapers in Central London, the last big challenge of my career, about which I will conclude this series of articles next week.
——————————————————————
You can submit your own news straight to Axminster Nub News by using the 'Nub It' button on our homepage. This can also be done for free for events on our What's On page and businesses, groups and organisations on our Local List page by using the 'Nub It' button.
Please like and follow our online newspaper on your favourite social media channel. You can find us on Facebook and Twitter. And don't forget to sign up to our free weekly newsletter below!