Axminster Care Service appoints new charity shop manager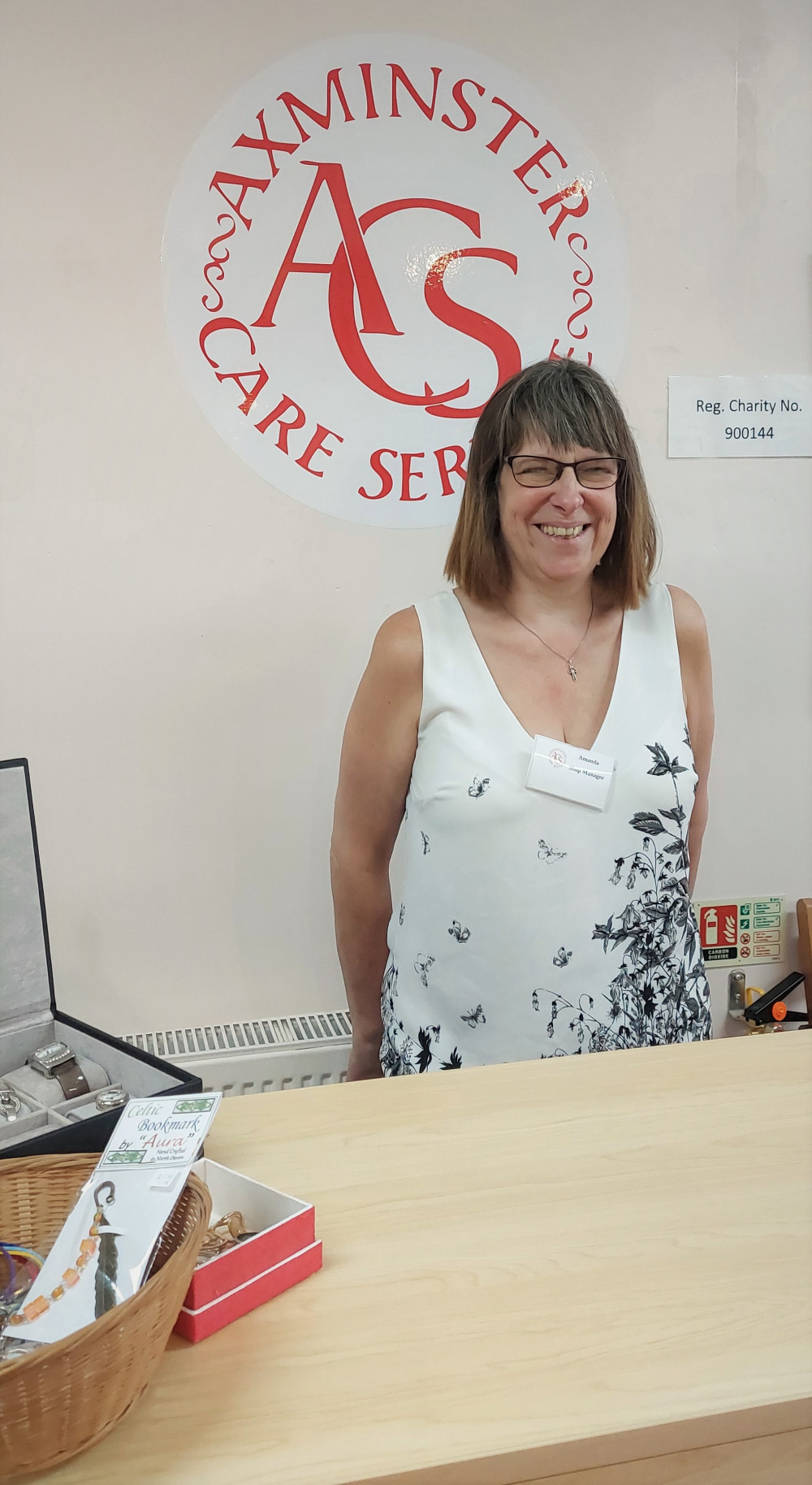 New Axminster Care Service shop manager Amanda Walker behind the till
The trustees of Axminster Care Service (ACS) are pleased to announce the appointment of Amanda Walker as new manager of their charity shop in South Street.
Amanda joined the ACS team in June this year and brings with her more than ten years of experience within the charity shop sector, and an abundance of energy and enthusiasm.
Axminster Care Service offers support to those who are registered with Axminster Medical Practice. This provides the boundaries of the service, as required by the Charity Commission. The service is provided with the support of approximately 50 volunteers, all local people who want to help local people in need of support.
The major source of funding for the service is raised through the charity shop. Without this support, the service would not be able to run.
All profits raised from the recently renovated shop are ploughed back into Axminster Care Service, providing further funds to support people in need within our community.
Anyone interested in volunteering as a shop assistant, who enjoys being part of a team, contact Amanda by emailing [email protected] or phone 01297 35550 to leave a message.