Christmas trail to boost business in Axminster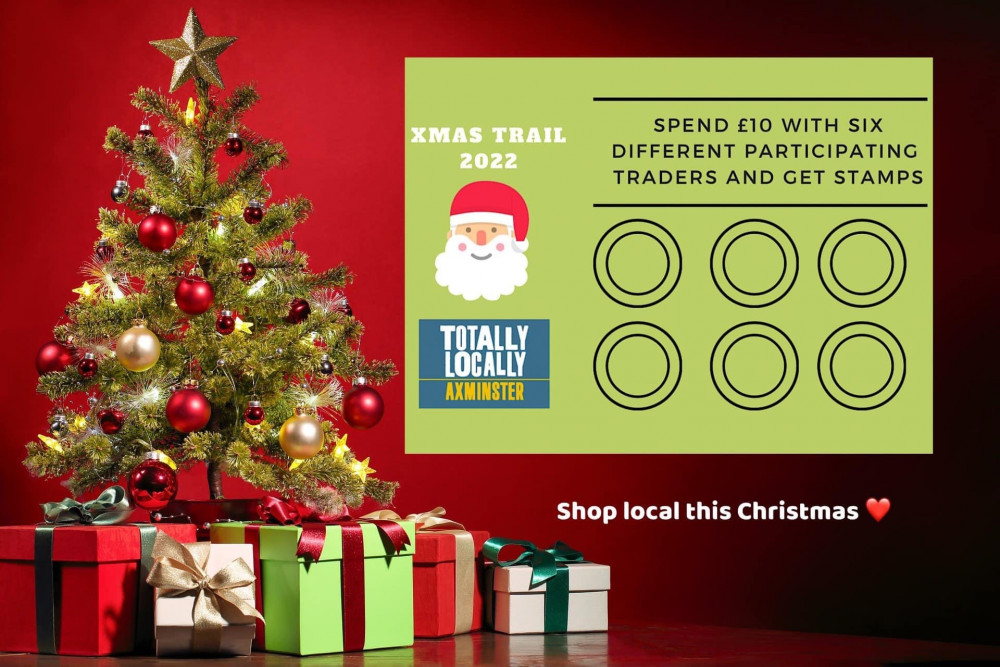 Shoppers in Axminster are being urged to support the Christmas Trail in which they cud win cash prizes
Axminster Chamber of Commerce in conjunction with Totally Locally Axminster are organising a Christmas trail in a bid to boost trade in the run-up to Christmas.
Jane Rockett has been putting a lot of effort into the initiative and is appealing to residents to make it work. Shoppers collect a loyalty stamp each time they spend £10 with a participating business. Six different stamps are needed to fill a card which will then go into a draw for four £50 voucher prizes which must also be spent with participating businesses.
Those who want to participate but don't yet have a pack should contact Jane at Axminster Printing and the be proactive in giving cards to customers (many will already have them) and offering stamps for £10 spent.
They are also being urged to 'like' and 'share' facebook posts to maximise response.
This is just one of the initiatives to establish Axminster as a vibrant trading centre by the newly-formed Chamber of Commerce and Totally Locally Axminster which promotes independent businesses.
These include a 'Big Deal for Axminster' campaign which runs until Christmas Eve and is built around a wide range of 'deals' from participating businesses. For details click on Axminster.big